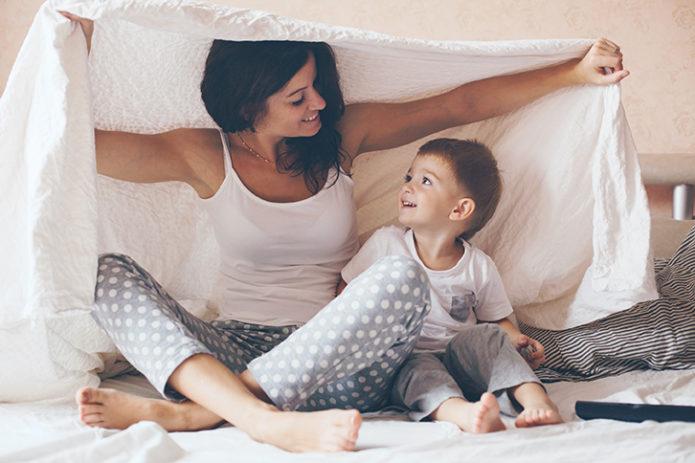 What Mom REALLY Wants for Mother's Day
Mother's Day - probably the hardest holiday to buy gifts for. Moms are selfless in nature and it's hard for us to say what we would actually want. Plus, I think we also just kind of hope our husbands will read our minds and knock it out of the park. Poor guys, that's not fair! We decided to help those struggling husbands out there (I sure hope my hubby is reading this too). We asked a bunch of moms what they REALLY want for Mother's Day, here's what mom had to say…
Sleep, sweet sleep.
Yep, what she really wants is to sleep in AND take a nap. That should start to make up for all those middle of the night wakings with the kids. We really do miss sleep.
Pamper me!
Read my lips... Manicure, pedicure, and/or spa day…yes please! Pampering mom is a fantastic way to get her to relax, and take some well deserved, guilt free 
downtime
.
A clean & tidy house.
Surprise her with a sparkling clean house (HUGE brownie points!), just make sure to remove those red socks from the whites!
A (small) thoughtful gift.
From the kiddos, a simple handmade gift of any kind would mean the world. From our husband, a photo book or even personalized jewelry with the kids names. Nothing to clutter up the home you just worked so hard to clean!
Beautiful words for Mom.
A nice note or card pouring your heart out about how awesome and pretty you think they are… aww, you shouldn't have! Have the kids to make mom a special card with you, we keep these forever. The thing we took away from the moms' answers was that they really just want some time where they don't have to worry about their mommy duties. They want to relax, and be told how awesome they are. Nothing extravagant, really!
Happy Mother's Day!