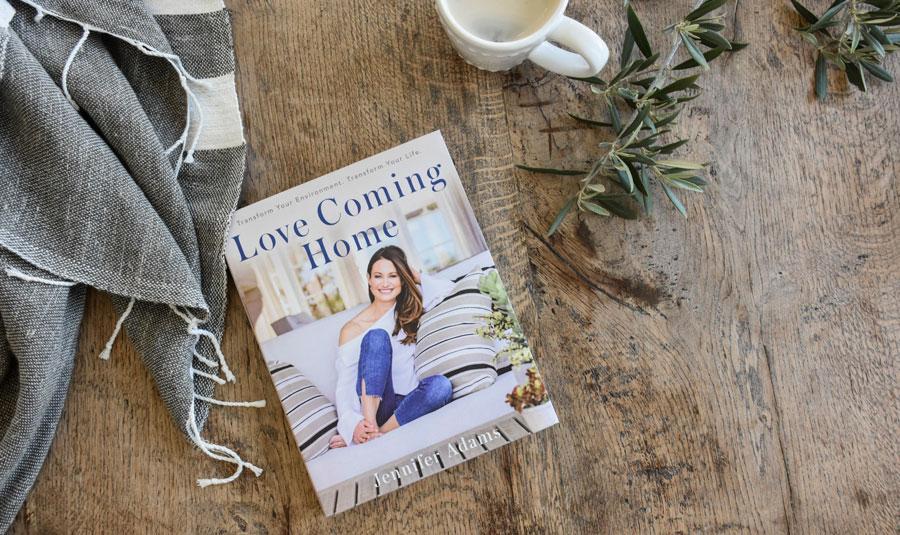 Love Coming Home, A New Book By Jennifer Adams
We have exciting news to share! Our founder and CEO, Jennifer Adams, shares her exclusive designer's secrets in her amazing new book Love Coming Home: Transform Your Environment, Transform Your Life.
Watch the book trailer with a personal message from Jennifer.
We all need a place where we can flourish—a sanctuary that feels good and embraces our entire person. When we have a home that is pleasing and suited to our personal needs, we have a powerful tool that can support and inspire our best lives. That's what the power of home is about—creating an environment that ultimately empowers you and your family to achieve your full potential.
As a believer that everyone can harness this power to transform their current home—whether owned, rented or shared—Jennifer shows you how to use what you have now and turn it into the home of your dreams. Why wait to have a home that can rejuvenate and restore your body, mind and soul? There's no need to wait until someday—until the next home or until the conditions are perfect—to fully enjoy the home you have now. And if limiting beliefs or fears are holding you back, such as feelings of insecurity or lack of creativity, worries about the cost, or the belief that you are not deserving of your dream home, Love Coming Home gives you the confidence and motivation to turn those beliefs around and empower you to take action.
Love Coming Home is filled with practical step-by-step tips, resources and expert advice. You will learn how to:
• 
Use a visualization tool—the Vision Board—to turn your dream home into reality
• 
Define, refine and align home projects and ideas into actionable, manageable steps
• 
Create an effective and personal budget and a projects list
• 
Transform each room in your home, by getting clear on its intention, function and décor
• 
Build confidence to make the best decisions, purchases and improvements without wasting your money, time or energy
• 
Create your own personal design plan
"The power of home is real! No matter where you started out in life, you can have the life and home you dream of. First get clear on what it is you want, and then learn how to turn it into reality. It's time to let go of all the reasons why you can't or shouldn't, and know that indeed you can and that you deserve it. You can have your dream home right where you are living today. You can create an environment you will always love to come home to!"
                                            —Jennifer Adams, Love Coming Home
Love Coming Home is available August 21. Click here to pre-order your copy today. Jennifer will personally sign each pre-ordered copy through the month of May, and 100% of the book proceeds will be donated to charity.