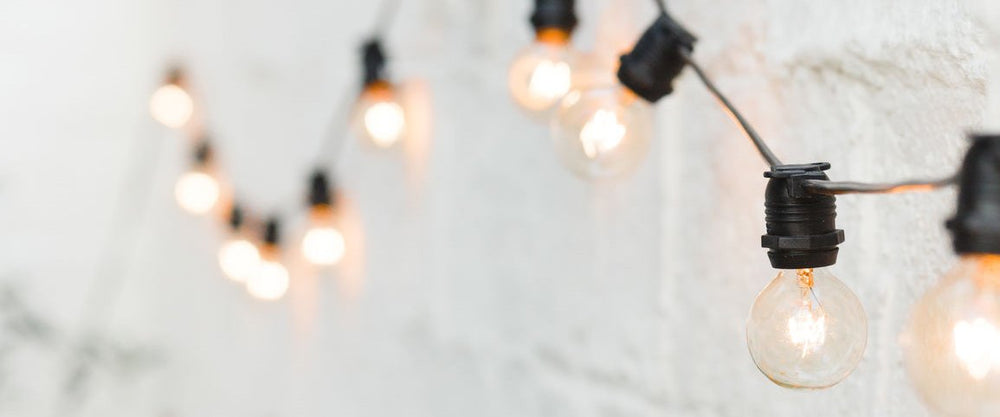 How to Throw a Backyard Summer Soirée
When summertime rolls around with its longer days and warmer temps, outdoor parties beckon us with their ease and charm. A backyard summer soiree can be a breeze when you combine your favorite indoor elements with the great outdoors to create an inviting space. You can make it as chic, rustic, or luxe as you want. So, send out those evites, then follow this guide for creating a delightful backyard bash.
Define Your Space
Big or small, pick your focal point and set the scene around it. Whether it is a fire pit, great view, or a simple picnic spot, arrange your tables and seating to maximize the centerpiece of your yard or patio. Mix your patio furniture (if you have it) with your favorite indoor chairs, pillows, and throws. If you are a DIY'er, you can also use reclaimed wood to make a simple outdoor table. Check out our video for some great ideas!
Thoughtful Accents
A table runner, burlap or mud cloth adds a pop of color and texture on your tables. Use a theme color as a ribbon throughout your space to tie it all together (hint: indigo is trending bigtime). Bring out your favorite candles, objet d'art, and potted plants to group on dining and end tables. Hang macramé or lean a mirror against a wall or tree and drape it with greenery and flowers from your yard—this can make a small space feel bigger.
It is also a good idea to have a basket of blankets and shawls handy in case temps cool down. Hang a few decoratively over chairs or benches, too. Alfresco décor can be more whimsical and eclectic – it's all up to your imagination!
Mood Lighting
Market lights are a popular choice for outdoor spaces and are such an easy way to add ambiance! You can use them to help define the space and set the mood. Pair with candles for a festive glow. Good lighting adds an enchantment factor to your gathering and encourages guests to linger outside.
Refreshments
Another reason we love a good backyard party is that dining can be less formal, which makes it easier on you to enjoy, too! Some favorites for refreshments include cucumber water or sangria. Food can be as simple as finger foods, fresh fruit, and an assortment of cheeses – so easy to prepare ahead of time! Guests can partake at their leisure, adding to the laidback vibe. Add in some barbecue and salads if you want to bolster the meal.
Bringing the indoors outside makes entertaining easy and encourages your guests to relax. Keep an eye on varying textures, height, and patterns in your décor. Maximize space by enhancing areas where people will naturally want to gather. Top with some chill tunes, and you and your guests are in for a sensational summertime soiree!