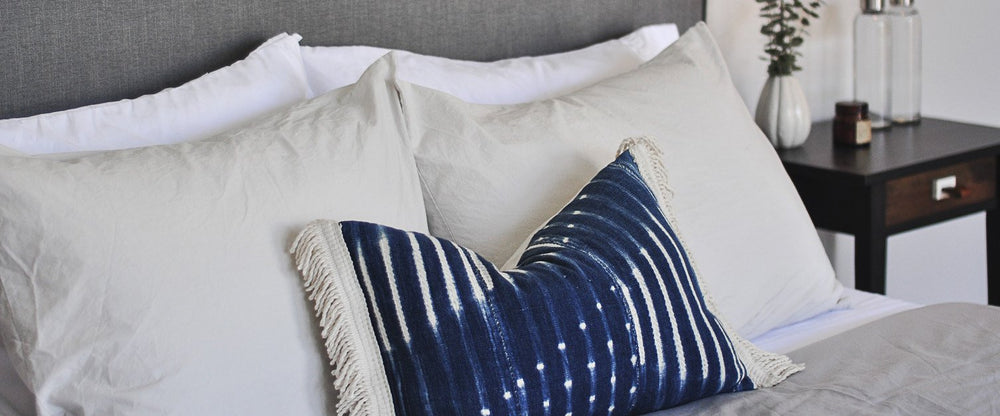 Etiquette 101: The Guest Room
There is a simple joy in creating a welcome space in your home for guests. A well-appointed guest room makes visitors feel appreciated. Thoughtful items and plush bedding will enhance the inviting feeling. Start a couple days ahead of time so you have time to plan and gather any needed items. Then, you can relax and enjoy your company!
Spruce it up. Guest rooms might not get a lot of use in a home. Oftentimes, they double as a storage space. Start by dusting, decluttering, and airing the room out. Linens may need to be refreshed if they have not been used in a while.
Go plush. Make up your guest bed with
dreamy-soft linens
. Have both firm and soft pillows for options, since everyone has different preferences. Make sure there are extra
blankets
, and have fluffy, fresh towels.
Bedside table. Your guests are probably used to having some essentials within easy reach. A table lamp is useful at night for reading and prevents having to get out of bed to turn out the light. Provide a couple new magazines or books so they can wind down. You can also include a glass
carafe set
for water.
Form and function. Have a decorative serving tray where guests can place items like jewelry or a wallet. They will appreciate the organization. Add a pretty little vase with fresh flowers for decoration, a candle, and a notecard with your Wi-Fi password on it.
Storage space. Make it easy on your guests to unpack so they don't have to live out of their suitcases. Leave enough room and hangers in the closet. If you have a dresser, clear out a couple drawers. Bonus points for investing in a
suitcase stand
. They are really affordable and are back-savers to boot!
Basket of goodies. Everyone has forgotten an essential at some point when traveling. Your guests will appreciate your thoughtfulness when you have items on hand like a toothbrush, razor, and toiletries. Extras can include eye masks, ear plugs, and their favorite snacks, along with a universal phone charger.
Extra touches. If you are the creative type, you can make your own folio of suggested things to do. List your favorite restaurants, parks, and museums. Include some fun facts about your city or neighborhood. You could even make it the introduction section of a guestbook or travel journal. It will become a treasured keepsake!
Get personal. Another way to make your guests feel special is to have a photo frame in which you can place your favorite photo of them (or, better yet, you
with
your guest!). Switch it up for each visitor. A welcome note, or even a drawing by your kids, shows that you are excited to have them in your home!