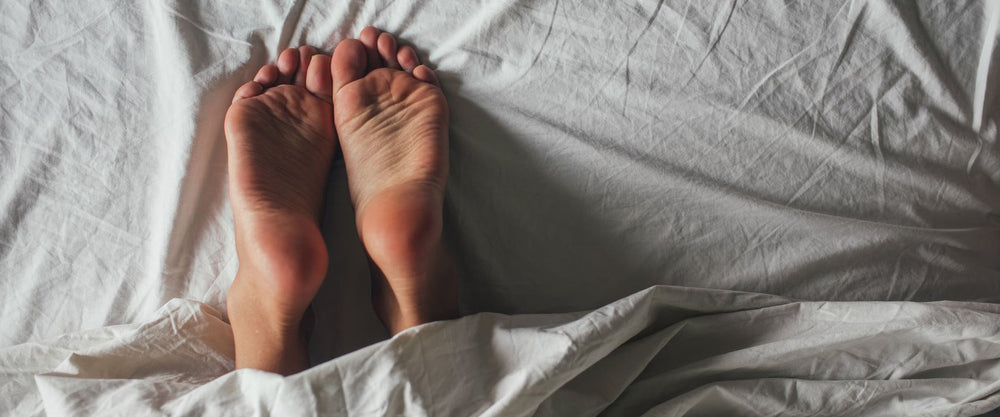 How to Make Your Bedroom Ready for Warm Summer Nights
Summer is one of our favorite times of year, however, hot days mean warmer nights that can disrupt your sleeping cycle. Here are 3 tips for making sure you get a great night's sleep all summer long!
Tip 1: Adjust for more light
The early rising summer sun will make your room bright early and make it difficult to fall back to sleep. The best way to tackle the sun creeping in is with light blocking shades to keep your room cool and darker. You can add light-blocking panels to your existing draperies or swap them out for thermal blocking panels. Another quick and inexpensive way to block the light is with a dark sleep mask. These are great for when you are at home as well as for when you're traveling!
Tip 2: Dress Your Bed in Layers
Try dressing your bed in lighter layers that are more temperature appropriate. Swap out your heavier duvet insert for a more lightweight fill. You can also try folding your duvet down to the foot of the bed and just sleep under the top sheet. For more flexibility, remove your duvet entirely and have a coverlet or blanket at the foot of the bed that can be pulled up on those cooler, breezy nights.
Tip 3: Get Cool
The heat and humidity in the summer can be one of the biggest disrupters to your sleep.  Even worse is when you have one partner have different ideal sleep temperatures. Body heat is released through your feet, hands, and head, so if you are comfortable sleep with them uncovered. If you're really hot, try using a cooling gel pad on your lower back or under your wrists on those really warm nights or invest in a cooling mattress cover, like this one from ChiliTechnology.
Don't let a lack of sleep keep you from fully enjoying your summer.  Follow these tips and I promise you will be sleeping great all summer long!