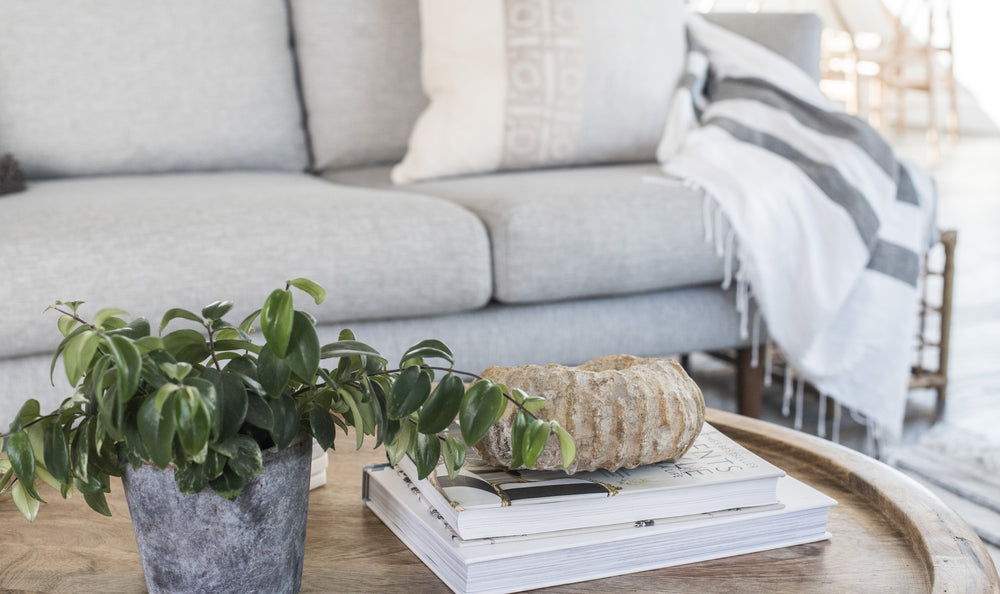 How to Redo Your Home on a $100, $200 and $500 Budget
Small improvements can make your home more pleasant for everyday living and give you a feeling of confidence and pride when sharing your space with invited guests. The budget makeover ideas below offer a quick pick-me-up for your home without breaking the bank!
Under $100
Give Your Lamps Some Attention: New table lamps are a great way to update your space but a new set of shades on your old lamp can often do the trick. A drum shade with straight vertical sides can give any lamp a more modern, updated feel.
Go with a Pop of Color: Keep your clean and classic white sheets and cases, but top your bed with something stunning like a brightly colored throw or a textured blanket that's not only stylish but oh-so-cozy.
Under $200
Change Out the Accessories: Your room's paint may be relatively fresh and its furniture still modern, but old accessories can quickly make an area feel tired. For a quick pick-me-up that doesn't cost much, consider new window treatments, rugs, and shades, each with a distinctive pop of color or pattern. Focus on three hues that complement each other, and use them to varying degrees in each item.
Give Your Couch a Makeover: A small-scale budget won't enable you to invest in a room-changing sofa, but it will allow you the flexibility to build on more pricey furniture purchases with throw pillows and throws in trendy colors and fun textures. Go for colorful pieces that easily pair with their more neutral furniture bases. Choose fun options that show off your distinctive style - like feminine trim or bohemian fabric that represents your travels.
Under $500
Make a Statement: For a style that is uniquely you, few things beat wallpaper. It's an excellent way for even novice DIY-ers to include a strategically placed accent wall that unifies colors, adds a unique motif, or makes a visual statement. Wallpapering a single wall can take less than an afternoon, and chic, boutique-y wallpaper will run you about $100 a roll.
Fix the Fixtures: Nothing dates a home like tired, old fixtures. Replacing out of date lights, faucets, door handles, etc. with more modern alternatives can completely transform the look and feel of a home. The cost can add up quickly, so shop around and start with rooms that receive the most traffic, such as bathrooms, the family room and kitchen. Updating these core rooms in the home can give you the biggest impact for the money.