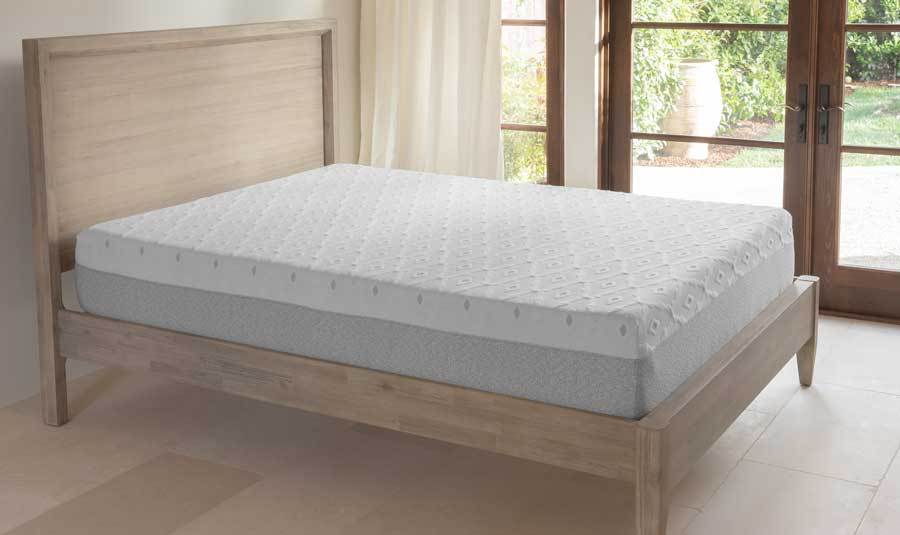 Behind the Design: The Eternal Mattress
As you shop for mattresses, there are a lot of different options. And finding one that suits an array of sleepers can be tricky, which is why Jennifer introduced the Eternal Mattress. The perfect combination of soft and firm, this mattress features 4 layers of the most premium foam, delivered in a box right to your doorstep and already loved by thousands of customers. As a company known mainly for sheets, we wanted to get the full story from Jennifer on why she decided to add a mattress to her collection.
First things first: Why did you introduce a mattress?
Jennifer:
The mattress is the foundation of the sleep experience and I really wanted to make sure our consumers had the best. You can have great sheets, but if your mattress isn't great, your sleep experience isn't going to be the same.
What is the Eternal Mattress made out of?
Jennifer:
I
wanted this mattress to be constructed with all types of sleepers in mind so we designed it to be soft and comfortable while still being supportive and firm. From the inside out, I carefully selected each layer to serve different purposes and solve various problems.
Stacking up to 12" of comfort, our
premium 4lb. density foam core is paired the highest quality, breathable supportive layers, and topped with a patented foam designed for motion control and incredible softness that makes if feel like you're sleeping on a cloud.
What is the story behind it and how is this one different?
Jennifer
:
Through all my years as an Interior Designer, specializing in developing the perfect sleep system for families and resorts along the way, I've always been asked - What's the perfect mattress? After realizing I didn't really have an answer that suited all types of sleepers and budgets, I took it upon myself to test every single brand on the market for myself and my clients, trying to discover what constitutes the perfect mattress and what doesn't.
I found I personally loved the feel of memory foam mattresses, but didn't find one that met all the needs of diverse sleepers - a lot of them slept hot, there wasn't enough support, the whole bed would move when my dogs jumped up in the middle of the night, and the list goes on.
After years of research and development, we landed on a perfect combination of the most premium foams we could access. Each layer was intentionally designed, making the Eternal Mattress breathable, supportive yet soft, motion controlled, pressure relieving and has the perfect amount of bounce.
Walk us through the design process.
Jennifer
:
Designing the Eternal Mattress wasn't easy. It took over two full years of product development to actually get the product that felt right and one that I personally wanted to sleep on every night.
Figuring out the right amount of layers, types of foams and widths is a true science. When choosing the different layers and types of foams, I was more concerned with bring the highest quality mattress to market and didn't consider cost.
I told the factory to show me the most premium foams they had. From there, I experimented with number of layers – testing out the differences between 3, 4, 5 different layers – and would have samples shipped to myself and friends to test out the prototypes.
Describe the Eternal Mattress in a short phrase.
Jennifer:
Best sleep experience ever.
After hearing all the hype about this mattress, our entire company has opted into getting the Eternal Mattress for our own homes. General consensus - it's so comfortable we never want to leave. You deserve the best rest possible, so we've got a
limited time offer
this month that gives you a free set of our Lux Collection Sheets and Pillows with the purchase of any size mattress - over $389 of value! Don't miss out. Better sleep awaits...