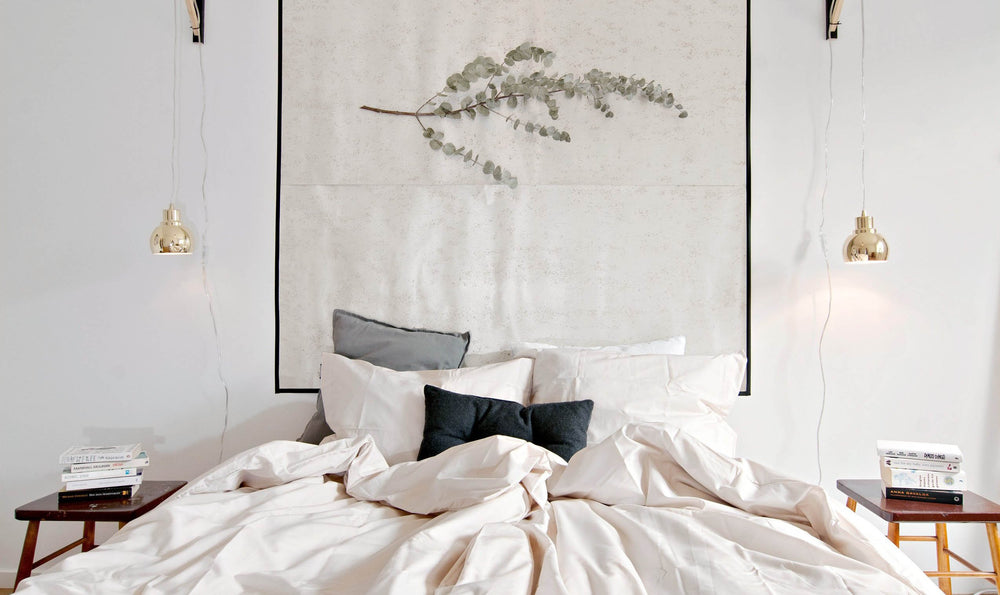 Ideas for Creating a Romantic Bedroom
Romance doesn't always start in the bedroom but it helps to be ready for anything. Life is busy, which can really dampen the romance in our lives. Keep each of the five senses in mind. The key is to create a feel within the room that is soft, inviting and smells divine. Here are a few simple and fun ideas that will help set the stage for a romantic bedroom… and beyond!
Create a gentle ambience with your lighting. This may mean to some that it is time to replace the fixtures within the room, but it can be as simple as some table or floor lamps. Dimmer switches are a must!

Soft music is a definite must and can be very powerful in creating a romantic environment. Sometimes it is equally important to use music for enjoyment but also for creating an audio buffer. This can help keep traffic noise undetectable and also keep tiny ears from listening to what is going on behind closed doors.
Try not to use your bedroom for storage. Take a day to sort through the stored items and decide which need to be put away in their proper place, given away or sold, or moved someplace else for continued storage.

Eliminate the clutter. Put large items in a box and store them in the hall closet or under the bed, and stack loose papers in tall baskets, preferably with lids, that can double as hiding spaces and decor.

Spray linens and clothing with refreshing scents. Linen spray is a quick and easy way to keep sheets smelling fresh, and the soothing fragrances can calm a stressed loved one.

Don't forget soft, fluffy towels, too!
Look for a quality mattress or mattress topper is neither too firm or too soft…

Invest in great bedding. If he goal is to make your bed a place you'd want to linger, make it as luxe as possible. Our petal soft sheets feel amazing against bare skin and are easy to launder.

Use candles to create a warm and romantic ambiance in the room. Group them and use them as accent lighting. Turn off the ceiling lights and the lamps and only enjoy the subtle and warm light produced by the candles.

A place other than your bed to sit or lay down is romantic, especially if it's big enough for both of you!
And don't get too carried away with messy ideas like rose petals scattered across the bed… somebody is eventually going to have to clean those up!
Looking for more ways to bring the romance back into your life? Read this article for more romantic bedroom décor tips.
How have you made your bedroom more romantic? Share your romantic bedroom ideas with us!