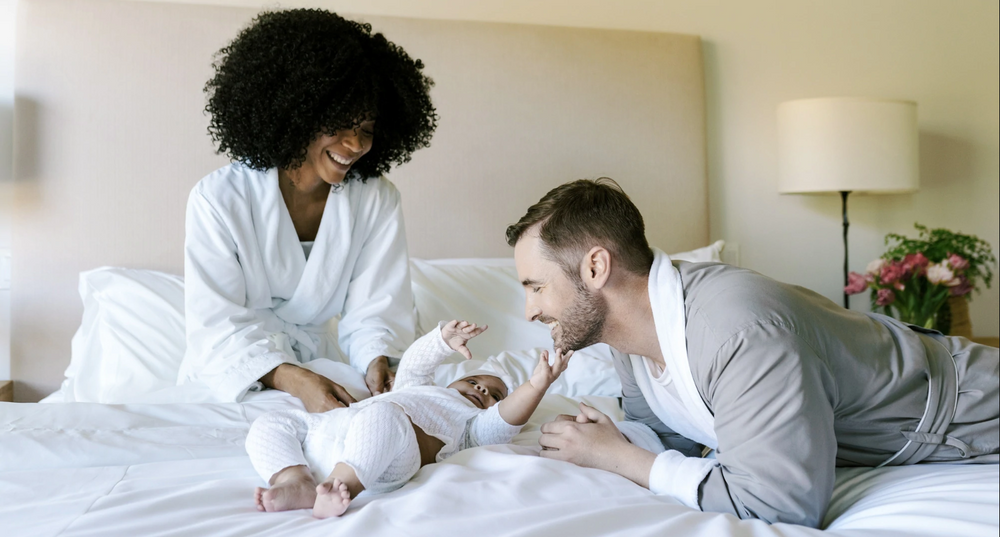 Home Gifts for Mother's Day
They say that home is where the heart is. For many of us, it's also the place that our mothers made a haven growing up, a place where we feel wrapped up in love and memories. So what better way to show your mom, grandmother, or any maternal figure in your life how important she is than by giving her a gift that she can use around her home? After all, she deserves her very own oasis, where she can relax, feel safe and pampered too. Not only will a thoughtful home gift help make her space brighter or more comfortable, improve her well-being and comfort, but she'll also think of you every time she uses it.
We've rounded up eight fantastic Mother's Day 2022 gifts for the home, to inspire you!
A blissful sleep is the ultimate luxury! (And one every mom deserves to enjoy!) To create the ultimate sleeping experience, we have created our soft, luxurious, and stylish Lux 3 Piece Duvet Cover and Sham Sets. As the name suggests, these come with a plush duvet cover as well as a pair of matching pillow shams. Made with our ultra-soft performance fabric, this finely-crafted bedding delivers an unparalleled sleep experience. The breathable and hypoallergenic material is wrinkle-resistant, easy care, and durable, so your mom can enjoy that Sunday stay-in-bed softness without the need to iron. Simply wash and tumble dry on low heat – no fuss!
Does anything feel more inviting than slipping between a set of luxury sheets? Quality bed sheets are fundamental to creating a premium sleep environment. Our sheets are so soft and supple, they usher you into a state of pampered, restful bliss! Give your mom this 5-star hotel experience every day. Whether it's our petal-soft Lux or Slumber range, your mother is guaranteed to begin and end her day in exquisite comfort. (Just don't be surprised when she decides to stay in bed instead of showing up for brunch!) In addition, our bed sheets are all OEKO-TEX Certified, which means our fabrics are extensively tested and certified free of harmful chemicals. Older skin can get increasingly sensitive, so this is an important consideration.
If you can't send your mom to one of the world's best hotels as her Mother's Day treat, you can give her the next best thing! Found in premium hotels and spas around the world, our Luxury Bathrobe is a gift that says: "I love you!" They come in both summer short or year-round long styles, are stylish and lightweight, as well as durable and quick-drying. Whether mom uses her robe after a soothing bath to stay warm and dry, or to wrap herself in first thing in the morning as she enjoys a cup of tea or coffee, she'll be immersed in sheer bliss every time she wears it!
If you're having a hard time deciding on which gift to get, no worries! We've got you covered with our Home by Jennifer Adams Digital Gift Card.
Cherish and celebrate this Mother's Day by letting your mom (or grandmother) know that their wellness is important—and their happiness, too. Happy Mother's Day!