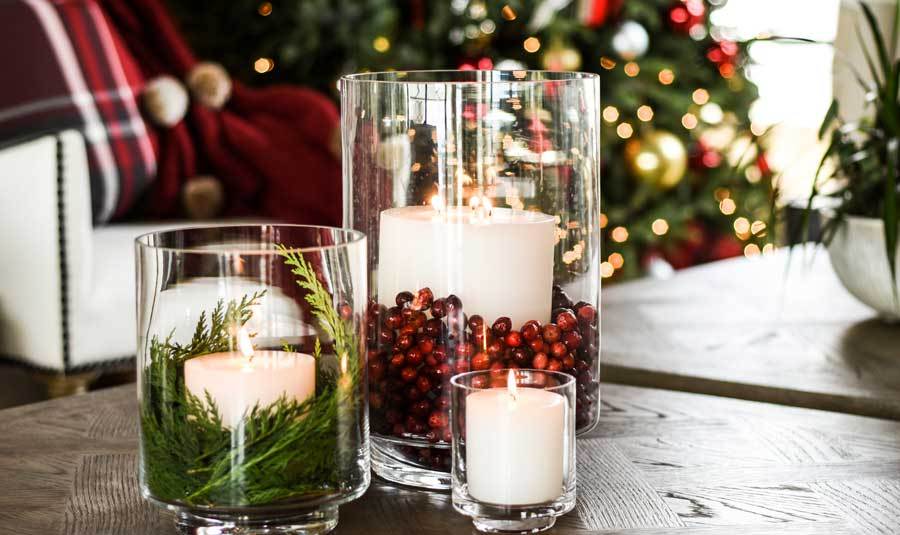 Holiday at Home: My Go-To Tips
Effortless giftwrapping made simple.
Giftwrapping is something I often put off! Even though it's fun once I get going, especially at the holidays, it's always at the very last minute I find myself scrambling. So my presents never look perfect, from the tiny boxes on the table I sometimes use as name cards to big gift boxes for my husband. Even though I have a casual approach, I help myself out by collecting attractive paper, supplies and items so I can pull off an effortless gift wrap quickly. Here are some ideas: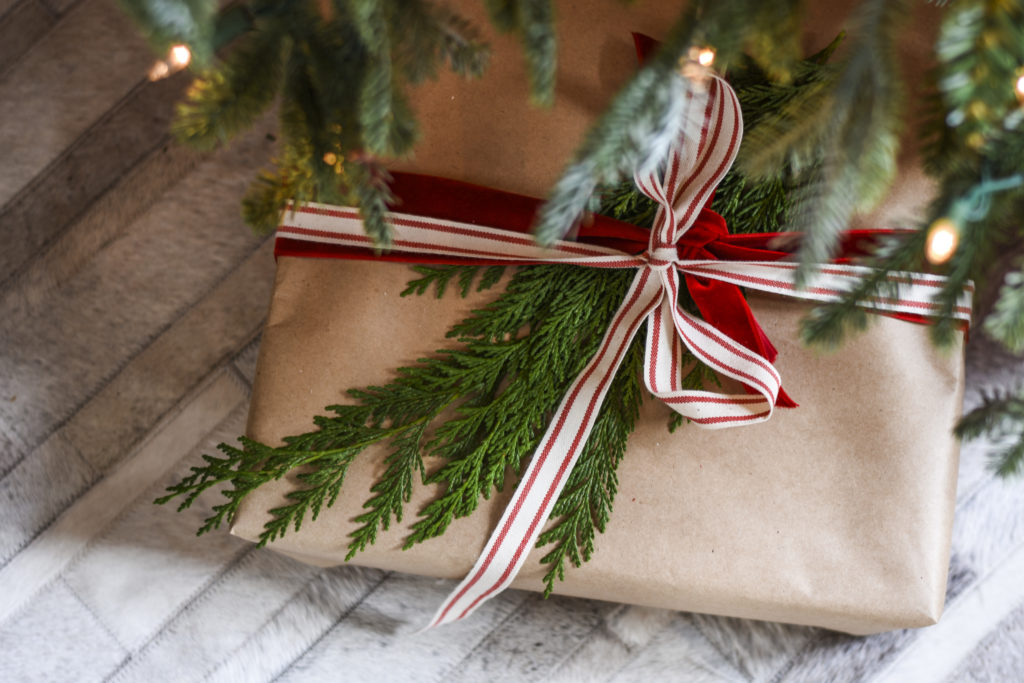 Collect plain colored or metallic look wrapping paper, plain brown paper gift bags, twine, raffia, ribbons and tissue paper you can use year round, for any occasion. I especially like natural colors like white, off white, newsprint or brown kraft paper. Stock up especially after the holidays for the best deals!
Recycle perfect bows from gifts you receive to use again.
Mix "high end" with "low end" materials such as a beautiful paper and simple jute twine, or plain newsprint and a beautiful ribbon.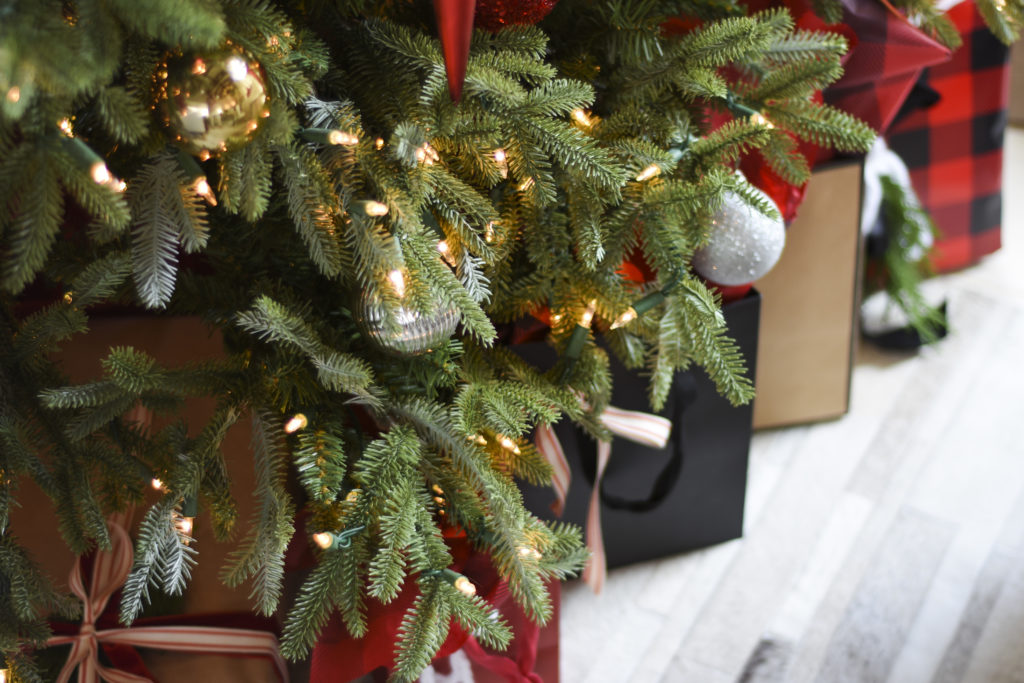 Tie the ribbon, twine or raffia in a bow, like you would your shoelaces, but then cut the loops and trim all the ends on a diagonal, to the same length. This is much quicker than trying to get the bows just perfect!
Use decorative fabric napkins or squares of burlap to wrap your gifts "hobo" style, with the first two diagonal corners knotted together then the other two. Or gather all four corners together and fasten securely with twine.
If you have pine trees where you live, tuck a clipping from a branch inside your bow to bring in the winter season. The smell of pine sets a holiday tone for the gift.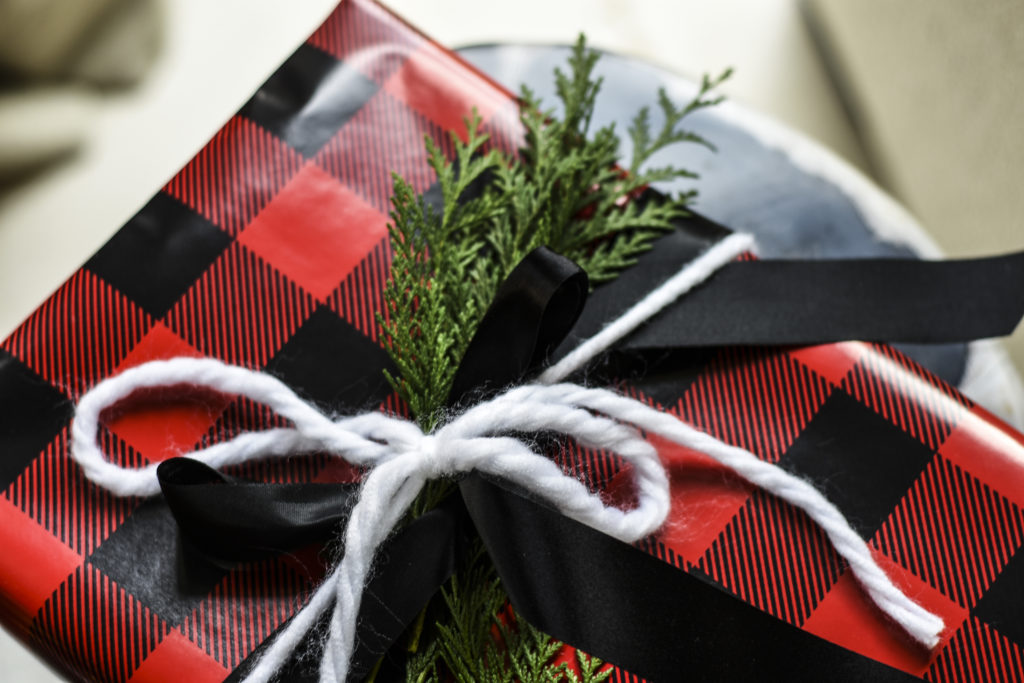 Decorating a luxurious Christmas tree.
If you celebrate the Christmas holiday, your tree can act as the centerpiece for your entire home. You don't really need much more to create a festive feeling for the whole season! Or, it can be the starting point for your entire decor theme. The tree is a beautiful symbol of life, generosity, grace and gratitude. Your tree is a great way to show off your family's personality, there's no right or wrong color or theme combination. No matter your personal style, here are some tips to create a lush, luxurious tree that is the perfect reflection of whatever vibe you want to create this holiday season.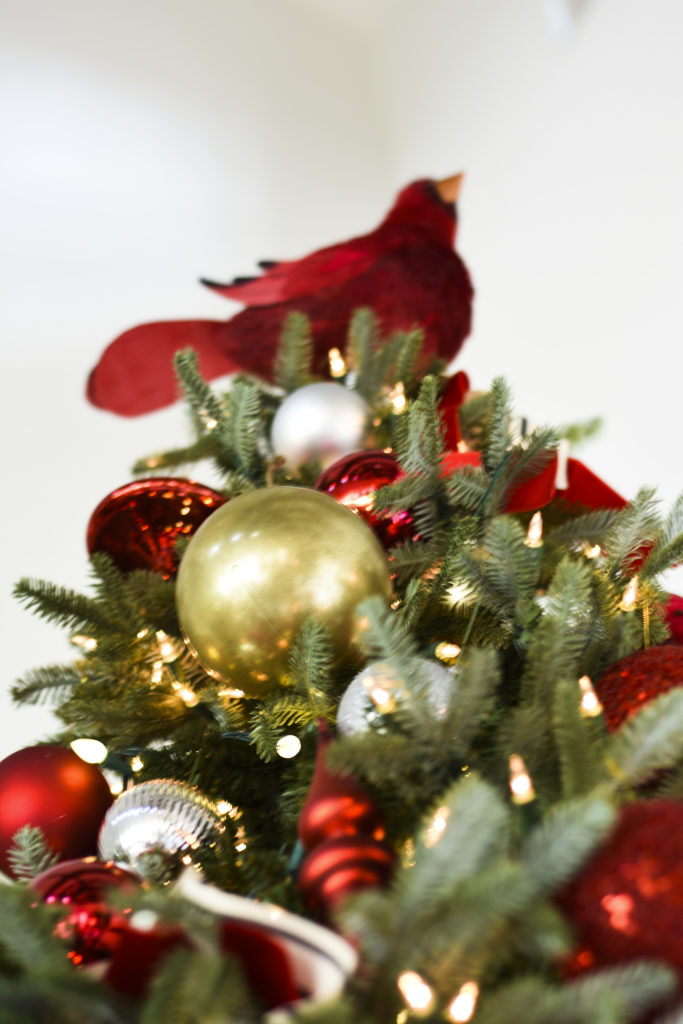 Starting with the tree itself, the denser and thicker, the more luxurious. If you usually go for a real tree, a spruce has thicker, dense needles than a fir tree. Look for a tree with sturdy branches that are close together, but not too densely packed. You want hanging ornaments to actually hang, not just lay on the surface of the branches.
Faux is fabulous! Faux trees, especially the pre-lit trees, will save you time, money and hassle over the life of the tree. The only think missing is that freshly cut pine aroma. Which you can get with real wreaths, or, in a scented candle.
More is more. If you have the floor space, why not multiply your blessings with more than one tree? Thus making all the more room for more presents! If you opt for multiple trees, vary the heights and sizes, just like you would any accessory item in your house for a fresh, innovative look. This combination is really a dramatic statement all on its own and you won't need to go overboard on ornaments. In fact, you could even get away by simply using just lights.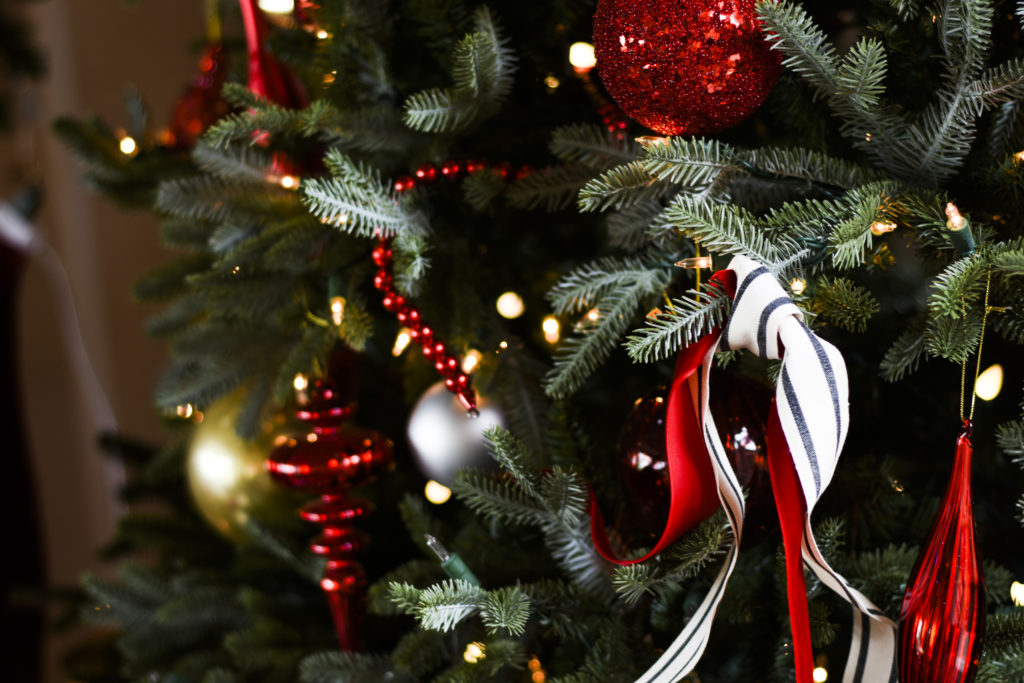 Or if you are a minimalist, choose a single beautiful, airy tree and just a few large, precious ornaments that are about the same color. Combine some that are shiny, matte or light up. A smaller number of well-chosen objects can be just as luxurious as a tree that is densely packed with decorations!
If it glitters, it glows! On your tree and throughout your decor, add shiny ornaments and sparkle with crystal or cut glass, lights, mirrors or metallic finishes to bounce the light around for a magical, rich atmosphere. Sparkle goes with every color palette and decor style! Remember to guide your eye around the tree, and the room, like you would with any other accessories.
 Start with the lights first. That way, it's so much easier to distribute them evenly and you won't knock down the other ornaments. Work your way around the tree with each string of lights, but arrange them up, down, and even inside the branches so you don't have just rings of lights around the tree.
If you decorate with thick ribbon around your tree, hang that after the lights, and before the rest of the ornaments.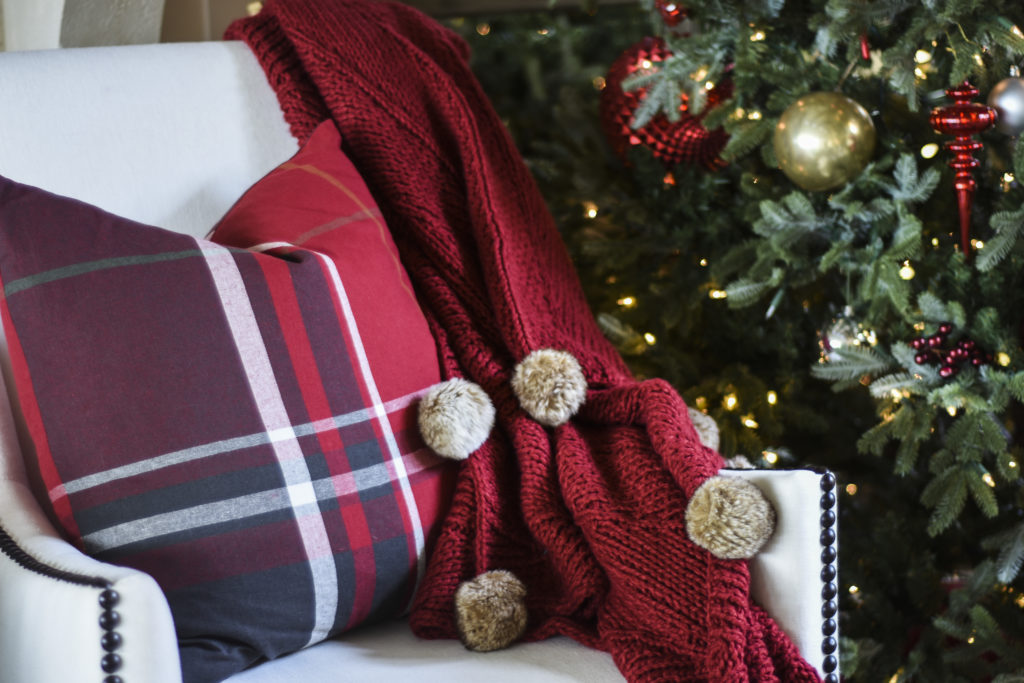 As you're decorating your tree, hang all the similar ornaments at one time so they're evenly distributed. So for example, if you have a bunch of shiny red ornaments, silver ones, white ones, sparkly snowflake ones, etc., hang all the red ones first. Then, hang all the silver ones, and so on. Make sure you don't have a cluster of any particular style, size or color too close together, or holes where there are none of that type, color or size of ornament.
Add impact with a lot of objects in a similar color scheme. Choose a simple palette or theme that you love and stick to it. Vary the size of the ornaments, shiny ones contrasted with matte ones, and different textures, but essentially the same or very coordinated colors such as off white, silver and gold.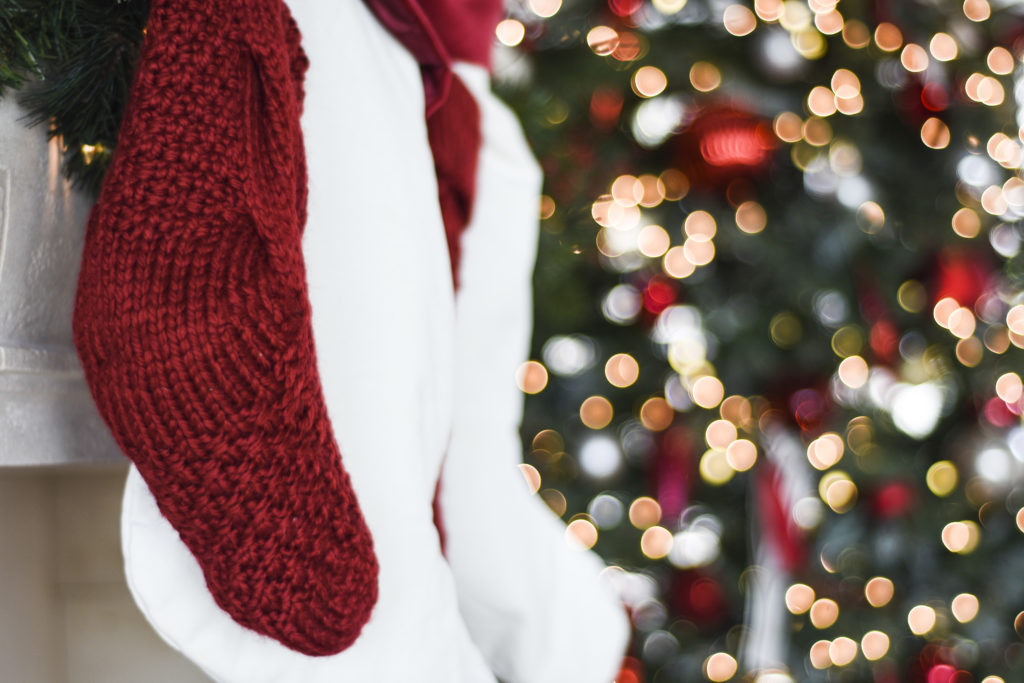 Mix in your sentimental favorites! Figure out the dominant color, size or characteristic of each treasure, and hang it when you hang other ornaments that are the most similar. It's OK if it's not all perfect, these are the ornaments that add interest, and express your personality and family.
Use different sizes of lights to add depth. This adds interest by making some of the lighting look like it's further away, giving the impression that there is even more going on when there really isn't. Two sizes make a big impact, three even more so, but that is plenty. If your tree is pre-lit, choose extra strings in a smaller and larger size. Buy three times as many strings as you think you need. The lights should look like they operate on magic, not on electrical cords. And use the "fade" or "twinkle" mode on just one of these sizes, not all.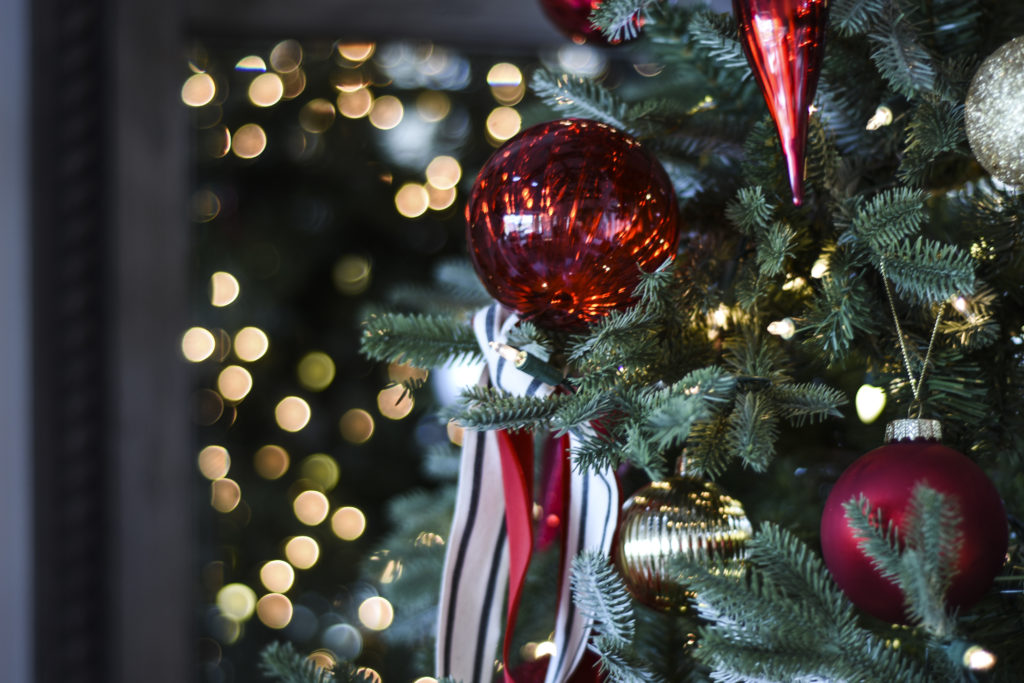 Fragrance your home with a slow cooker.
When you think of being home for the holidays, what is one of the first things that comes to mind? Many of us think about the aromas! The lit candles, the fresh tree or fir boughs, roasting meats in the oven, cookies, gingerbread, what is it for you? The sense of smell is a powerful trigger for comforting memories and delight. For the finishing touches on my holiday decor, I pay extra special attention to how my home smells. During the holidays, especially when you have a gathering of friends coming over, you can make your home smell more festive with holiday scents. And, a slow cooker is a great way to let something aromatic simmer while you enjoy your guests!
Mulled wine or spiced apple cider works well and smells amazing. Plus, it doubles as a beverage you can serve your guests!
Simmer cranberries along with lemon, vanilla and fresh rosemary for an effortless holiday scent.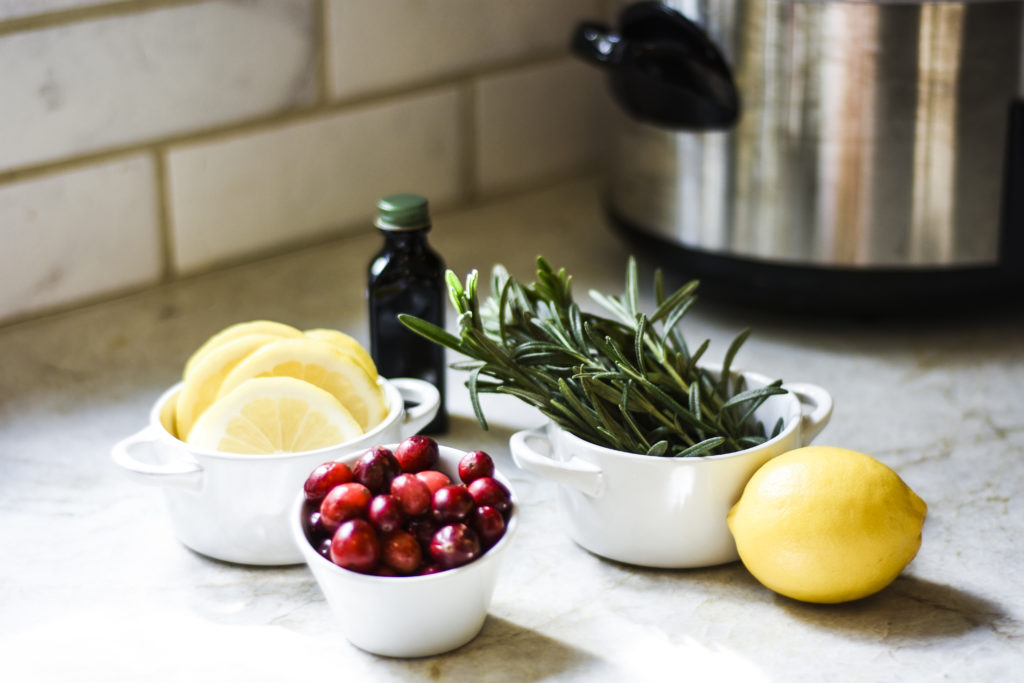 Try a mix of water with vanilla beans, orange rinds, cardamom, cinnamon sticks and whole cloves. Don't feel pressured to gather all of these items at once, any one of them make your home smell amazing.
Peppermint or other holiday herbal tea with vanilla beans will evoke an invigorating atmosphere.
Pine needles  or peppermint work really well too for a festive aroma!
Elevate a simple drink with a festive garnish.
Champagne, anyone? Toast to time together this season with a simple glass of bubbly, but with a holiday twist!
Opt for glassware you wouldn't ordinarily use; this will make your libations feel even more special and memorable for toasting.
Add a simple garnish made of cranberries and rosemary sprigs for instant holiday flair. It's that easy. Cheers!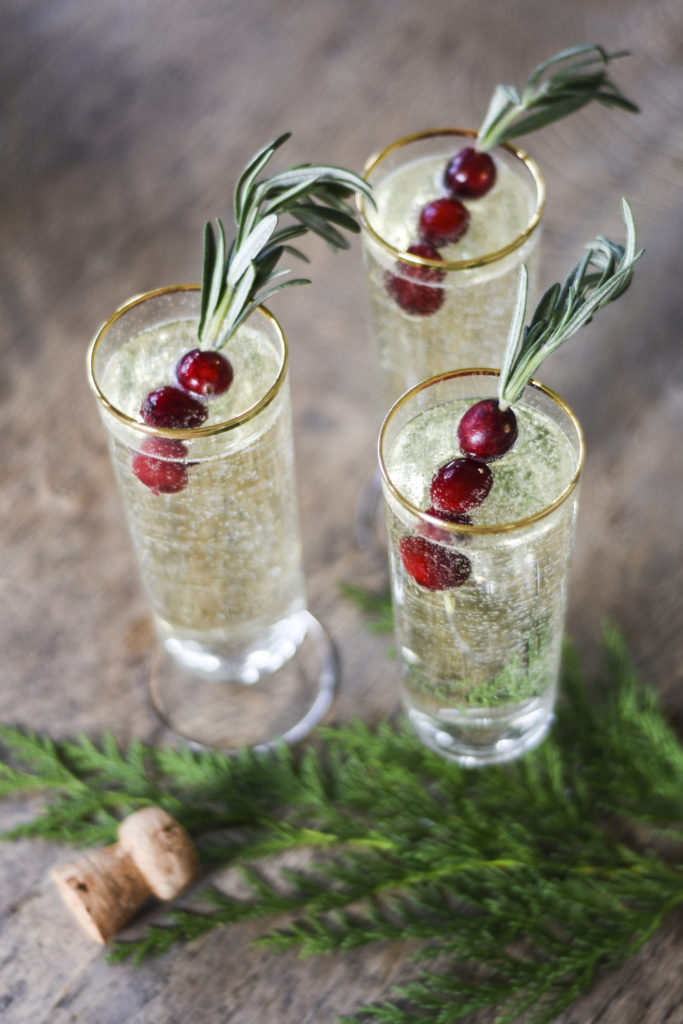 Sometimes the pressure of making the holidays perfect is so daunting that we lose sleep over it! So keep it simple, and go easy on yourself. You'll find that your generosity, warmth and personal style will bring joy to your friends and family this season without much effort at all. Happy holidays to you and yours!